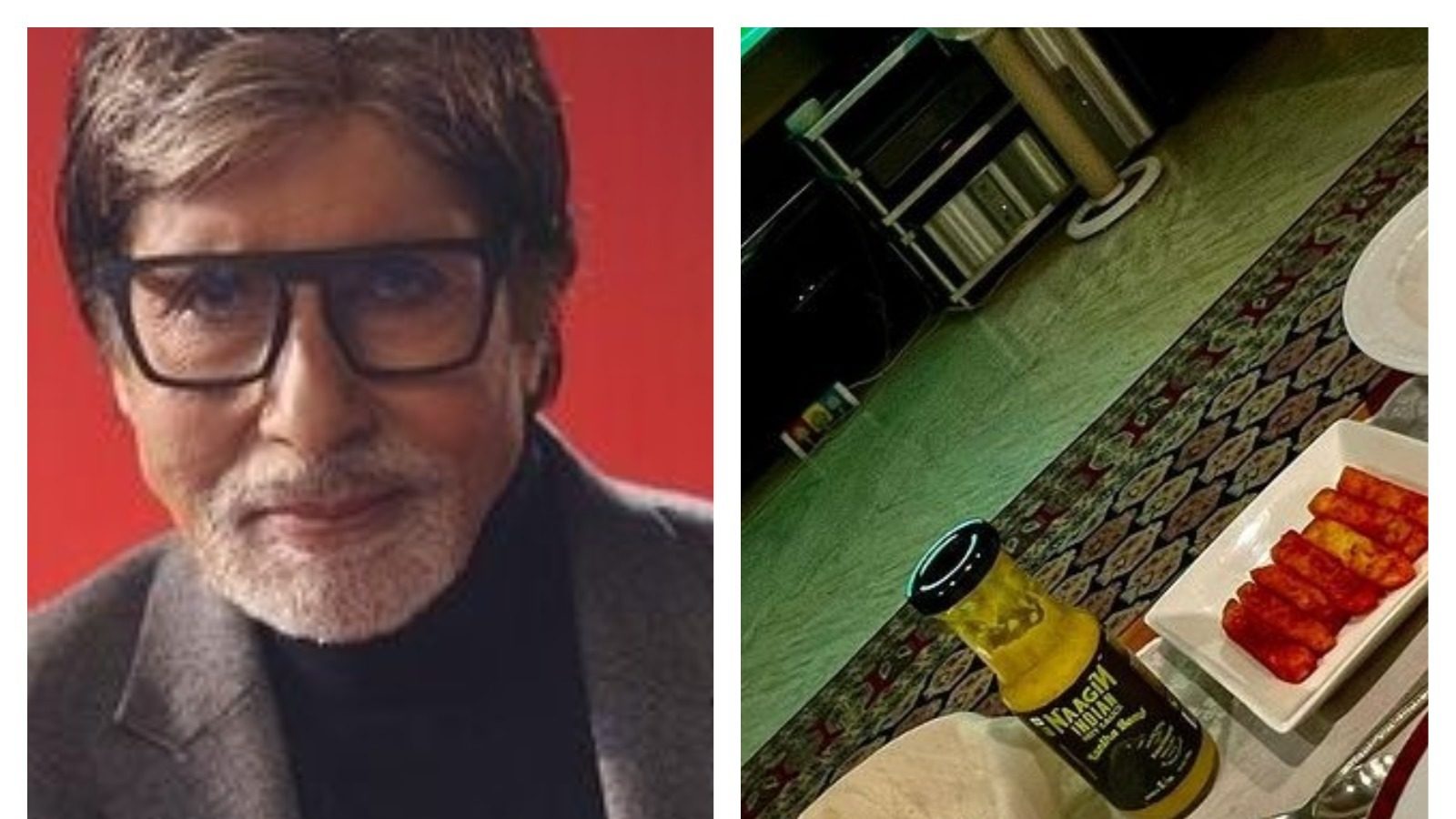 Amitabh bachchan share interesting photos eating pasta french fries garlic bread and nagin sauce premier league football brahmashtra
great actor Amitabh Bachchan is an actor walking step by step with the times. With the changing times, 'Big B' is also always active on social media platforms. He knows the power of social media and stays connected with his fans. Often Amitabh Bachchan keeps sharing photos and videos on his official social media handle (Amitabh Bachchan Photos & Videos). In this sequence, he has shared an interesting picture last night. It can be seen in this photo that 'Premier League Football' is playing on the TV and some food items are kept on the dining table. The superhero has written a funny caption with this photo.
Amitabh Bachchan 'Nagin Sauce' yearned for !
Everyone knows that Amitabh Bachchan is very interested in sports. Especially in cricket, hockey and football. Looking at this picture, it is known that he is enjoying 'Premier League Football' with his favorite food. He wrote in the caption with this post, 'After a long break…Premier League Football, Pasta, French Fries, Garlic Bread…and..Nagin Sauce!!! Ahhh..hahahaha….were weary for this!!' The most interesting thing seen in this caption was the mention of 'Nagin Sauce'. As soon as Amitabh shared this post on his Instagram, it started going viral. Users also started commenting very funny.
This picture was posted by Amitabh late last night (Photo courtesy Instagram/amitabhbachchan)
Fans are making interesting comments
A fan commented on this post of Amitabh, 'What is this serpent sauce sir? At the same time, another user commented, 'No sir no, stomach will be upset. This post was shared by Amitabh in the night, then a fan commented, 'Go to sleep sir, it is cold enough'. Many such interesting comments have been made by people on this post of 'Big B'.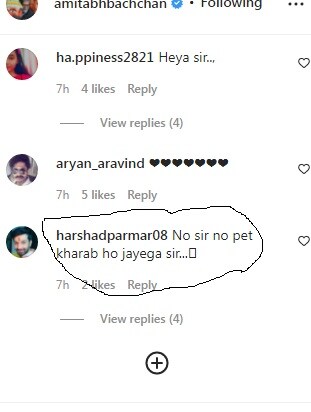 Posting Viral (Photo Credits Instagram/amitabhbachchan)
'kbc 13' last episode of
Recently, the last episode of Amitabh Bachchan's show 'Kaun Banega Crorepati 13' went on air. In which many celebrities were seen. In the last episode, the channel shared a video. In this, pictures of many contestants were shown with Amitabh. Along with this, there was also a poem about 'KBC' said by Amitabh Bachchan.
Amitabh Bachchan has many big films at the moment. A few days ago, the teaser video of his upcoming film 'Brahmastra' was released. Ranbir Kapoor and Alia Bhatt are also with him in this film. Amitabh Bachchan's powerful voice is heard in the background of the video, 'The every particle of the earth will tremble when the conch shell of this war will sound. This is the beginning of the end, the awakening is the Brahmastra. Fans are eagerly waiting for this film of 'Big B'.
Read Hindi News see more online Live TV News18 Hindi website. Know related to country and abroad and your state, Bollywood, sports world, business News in Hindi. Us Facebook, Twitter, Instagram and Telegram Follow on.
Tags: Amitabh Bachachan
.