Andrew Symonds Death: When Symonds created panic in the match by hitting 16 sixes, the record was unbroken for 16 years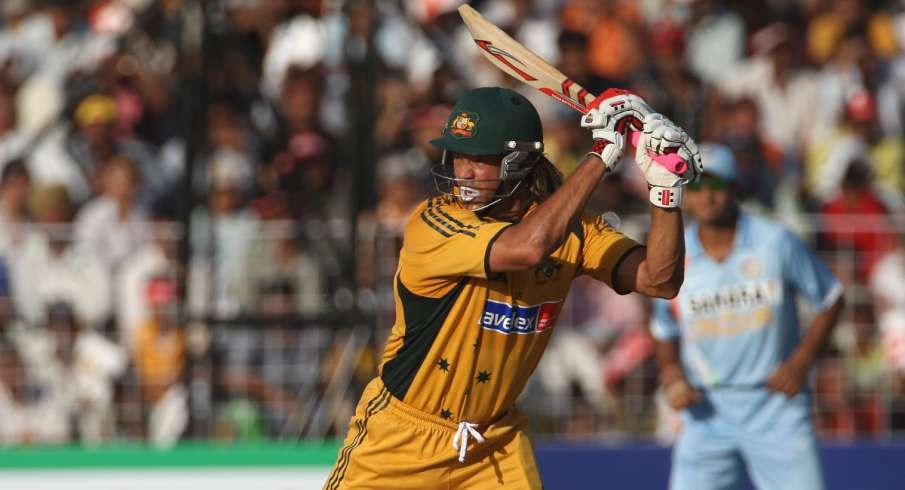 Former Australian cricketer Andrew Symonds has died in a car accident at the age of 46. There is a wave of mourning in the entire cricketing world after his death. Symonds was one of the finest all-rounders of his time but his booming career collapsed due to his indiscipline and controversies. Symonds was a player whom the captain always wanted to have in his playing XI.
However, he could never remain disciplined towards the game. That's why he didn't become a great player. Before the year 2008, the way he started his career was special in every sense, but after 2008, it was as if controversies led him to the side. After this, alcohol addiction, violent behavior on the playground and mutual differences with the players completely took over him.
The result of this was that he was discharged from the Australian and he could never return again, but let us know about one of his records which had made a lot of headlines.
Symonds' record of 16 sixes in the county
Andrew Symonds started his career with a bang. In 1995, he got a chance to play in the county for the first time and in the same season he made a record which was unbroken for 16 years with his batting. Symonds hit 16 sixes against Gloucestershire in August 1995, in which he scored 254 runs.
Symonds' record of 16 sixes in the county stood for 16 years. After this, England player Graham Napier only equalized it in the year 2011. Couldn't break this record. However, a few days after this feat by Graham Napier, Ben Stokes broke this record by hitting 17 sixes.
Symonds' career
He played for Australia in 26 Tests, 198 ODIs and 14 T20 Internationals. During this he scored 1462 runs in Tests. At the same time, he scored 5088 runs in ODIs and 337 runs in T20s. Apart from this, he also took 165 wickets in bowling by mixing all three formats. Apart from this, he also played a total of 39 matches for different franchises in the Indian Premier League.
During this he scored 974 runs in IPL while he has 20 wickets in bowling.
,