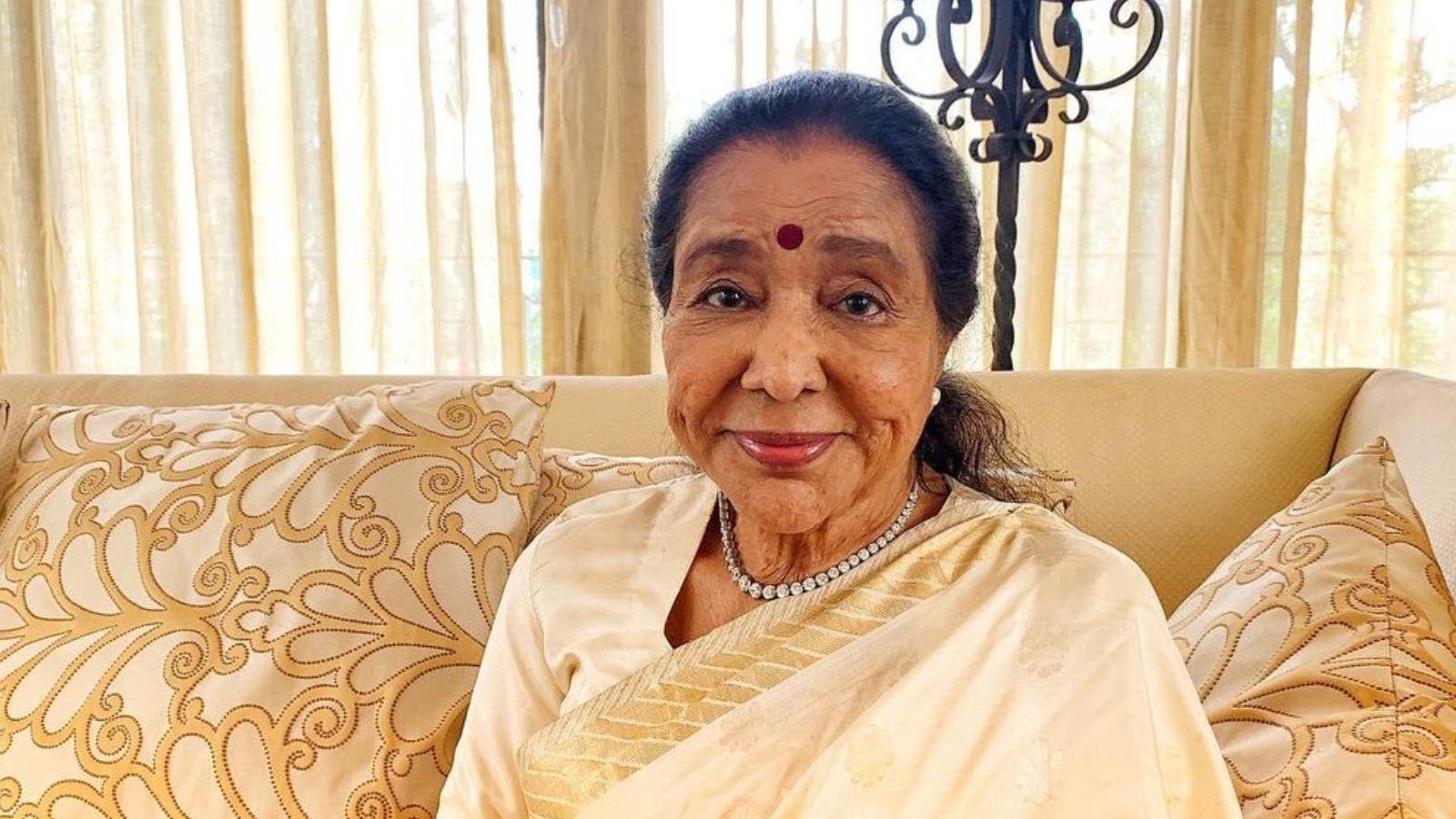 It is the birthday of the country's most popular singer Asha Bhosle (Asha Boshle Birthday). She has turned 88 years old. He was born on 8 September 1933 in Sangli. His father Dinanath Mangeshkar was Marathi and mother Shevanti was Gujarati. Asha Bhosle's father was an actor and classical singer. When Asha was 9 years old, her father passed away. Then he started singing and acting in films with his elder sister Lata Mangeshkar to support the family.
Asha Bhosle (Asha Boshle First Song) first sang the song 'Chala Chala Nav Bala' from the Marathi film 'Majha Bal' in the year 1943. The song 'Sawan Aaya' from the 1948 film 'Chunaria' was his first debut song in the Hindi film industry. He sang the first solo Hindi song in the film 'Raat Ki Rani' (1949). When Asha Bhosle was 16 years old, she married 31-year-old Ganpatrao Bhosle. He did this marriage against the wishes of the family.
Asha Bhosle Popular Song initially got work in Bollywood but could not get popularity. In the year 1952, he started getting recognition from the songs of 'Sangdil'. After this, he got popularity with the songs of Bimal Roy's 'Parineeta' and Raj Kapoor's film 'Boot Polish'. After this, he never looked back and gave more than one superhit song and dance number.
Asha Bhosle sang the dance numbers 'Aaja Aaja', 'O Haseena Zulfon Wali' and 'O Mere Sona Re' composed by RD Burman. Mohammed Rafi was with him in this. During this, the result of the collaboration of Asha Bhosle and RD Burman was that both of them gave many hit songs and got married. Asha Bhosle broke many stereotypes with her singing style. He sang all the ghazals of Rekha starrer film 'Umrao Jaan'. For this he received the National Film Award. A few years later, he also received the National Film Award for the song 'Mera Kuch Saamn'. He has continued his singing till this stage of his age.
Asha Bhosle (Asha Boshle Music) worked with all the major music composers of the film industry. They included OP Nayyar, Khayyam, Ravi, SD Burman, AR Rahman, Shankar-Jaikishan, Anu Malik. Worked with music composers from all walks of life in the industry. Apart from this, Asha Bhosle has done thousands of live concerts and shows. She has brought out her own album. Asha Bhosle is an entrepreneur along with a singer. She also owns a restaurant.
Read Hindi News online and watch Live TV News18 on Hindi website. Know news related to country and abroad and your state, Bollywood, sports world, business.
.