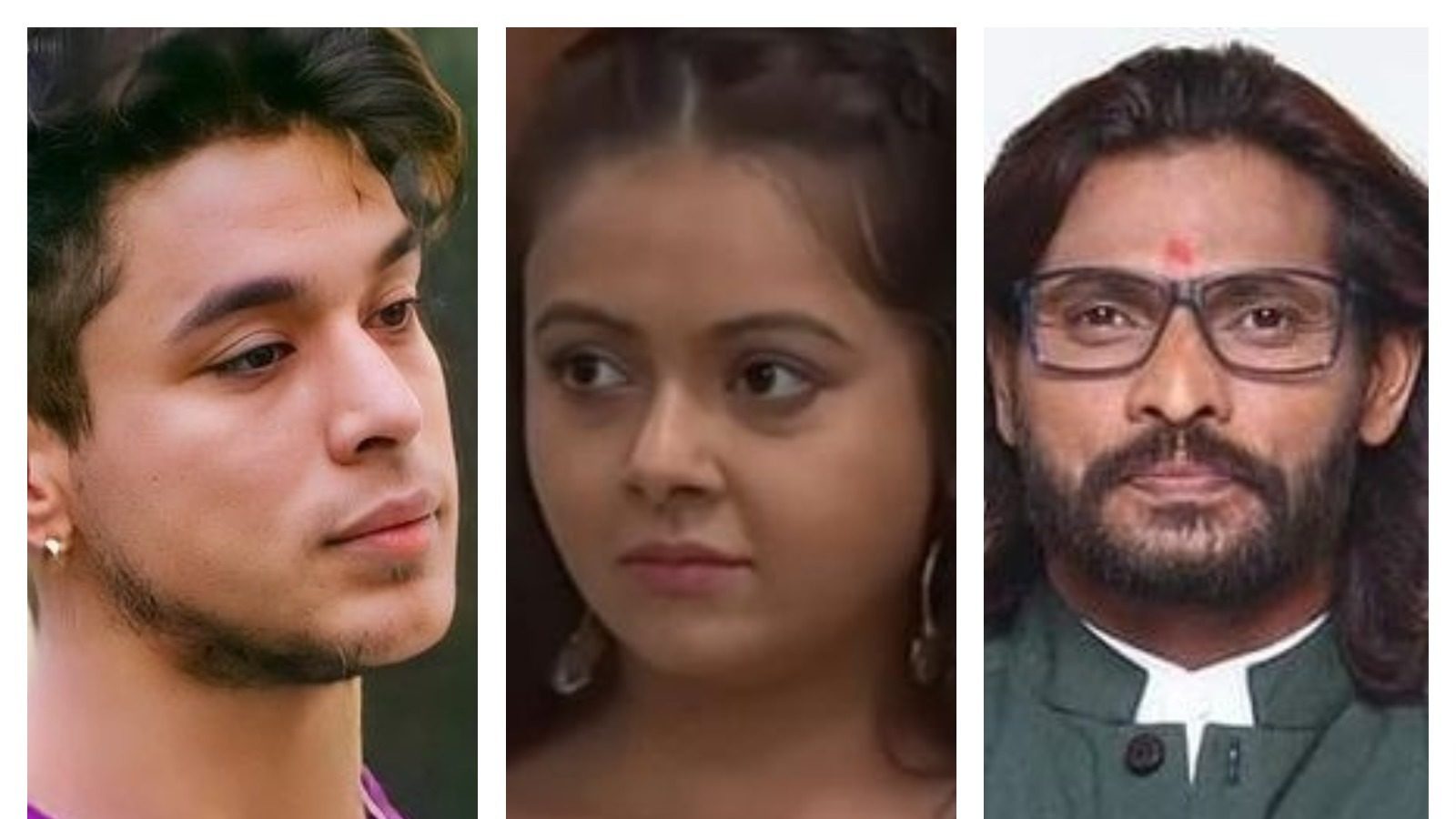 Bigg boss 15 latest episode devoleena bhattacharjee share her emotion with pratik sehajpal abhijeet bichukale feel alone
'big In the last few episodes of 'Boss 15', the atmosphere of the house seems to have changed a bit. There has been a lot of fight between the contestants. The friendship of Rashmi Desai and Devoleena Bhattacharjee is now broken. Both have turned against each other. At the same time, there was a big ruckus in the house even after Abhijeet Bichukale asked for 'Pappi'. In 'Weekend Ka Vaar', Salman Khan took the news of Abhijit fiercely. At the same time, Devoleena was sentenced to jail by the family members. In such a situation, new relationships are also being seen in the show. At the same time, in the latest promo of 'Bigg Boss 15', Abhijeet is seen getting sad when Devoleena ignores.
Devoleena and Prateek are getting closer
In the latest episode of 'Bigg Boss 15', Devoleena Bhattacharjee shared her emotion with Pratik Sehajpal. She was seen interacting with Prateek in the garden area and said that she is getting attracted towards him. Along with this, Devoleena also praised Prateek's game. She told Prateek, 'Initially I misunderstood you, but gradually I started getting attracted towards you, I feel connected to you.' In the upcoming episodes, viewers will be able to see a new relationship being formed. On the other hand, Rakhi Sawant and Umar Riaz are seen enjoying Abhijeet's sadness.
Rakhi Sawant and Umar Riaz have fun for Abhijeet
In the promo, Rakhi, talking about Devoleena, tells Abhijeet, "You like very much, don't you know, dada." Along with this, Umar also teases Abhijeet and says that he is feeling very lonely without Devoleena. But during the talk of Rakhi and Umar, Abhijeet is seen silent.
Abhijeet had asked for 'Pappi'
Actually, Abhijeet Bichukale was playing Devoleena Bhattacharjee's support in a task. During this, he was also stealing fiercely for Devoleena in the task, but then he said that he would also give his life for Devoleena and would she give him a kiss. During this, he also puts his hand on his cheek. Devoleena gets furious at Abhijeet's talk, after which there is a huge uproar in the house.
On the issue of asking for 'Pappy' on Weekend Ka Vaar, Salman Khan took the news of Abhijeet fiercely and showed that footage again to the members of the house. However, it will be really interesting for the viewers to see how Abhijeet reacts to the growing closeness between Devoleena and Prateek in the upcoming episodes.
Read Hindi News see more online Live TV News18 Hindi website. Know related to country and abroad and your state, Bollywood, sports world, business News in Hindi. Us Facebook, Twitter, Instagram and Telegram Follow on.
Tags: Bigg boss, Bigg Boss 15, Devoleena Bhattacharjee
.