Due to the huge amount of money received in IPL, when there was a rift in the friendship of Symonds and Michael Clarke, mud was thrown at each other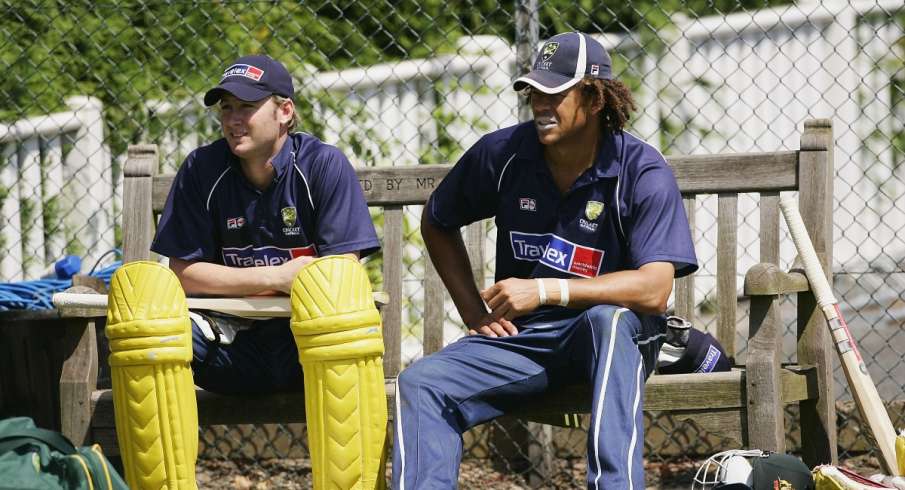 Australian all-rounder Andrew Symonds has died in a car accident at the age of 46. After his death, there has been a wave of mourning in the entire cricketing world. Symonds was one of the best players of his time. He appeared in 26 Tests, 198 ODIs and 14 T20 Internationals for Australia. During this he scored 1462 runs in Tests. At the same time, he scored 5088 runs in ODIs and 337 runs in T20s. Apart from this, he also took 165 wickets in bowling by mixing all three formats.
However, his cricketing career has been full of controversies. Monkey gate dispute or drinking in the pub quarrel or leaving the team meeting and going fishing. One such controversy was with his fellow player and once a good friend, former Australia captain Michael Clarke. Symonds made some such revelations about Clarke which surprised everyone.
Serious allegations against Clark
A few days before his death, Symonds made several serious allegations against former captain Michael Clarke. Symonds said that when Clarke became the captain of the team, he changed completely. Apart from this, there was a rift in their friendship due to more money than they got in IPL.
There was a time when Clarke had shown Symonds out of the team under his captaincy. In fact, he was accused of not coming to the team meeting and went fishing, after which he was ruled out of the ODI series against Bangladesh.
mud was thrown at each other
This incident happened in 2015 when Symonds openly criticized Michael Clarke. After this, Clarke also hit back at him and said that Symonds came on the field after drinking alcohol during an ODI match. So much so that in a podcast with Brett Lee, Symonds had revealed that he had received a hefty amount in the first season of the IPL, after which Clarke started getting jealous of him.
He told that I used to bat a lot with Clark, due to which we came close to the other and we became friends but due to the money received in IPL, our friendship broke down.
,