Hardik Pandya dance on Pushpa Srivalli song with Nani Allu Arjun commented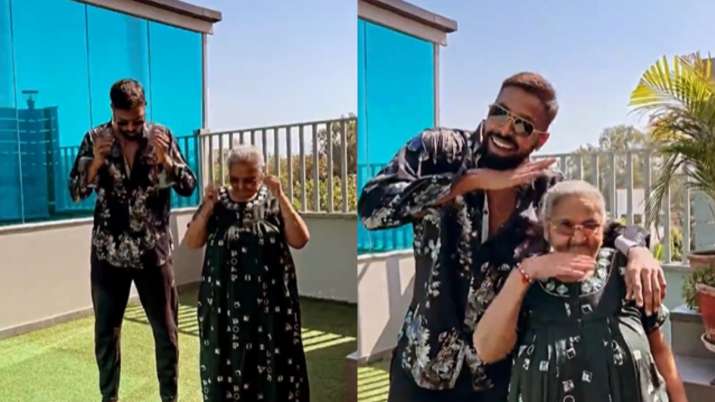 In the Indian Premier League, Ahmedabad franchise captain Hardik Pandya along with his maternal grandmother danced to the most popular song 'Srivalli' from Allu Arjun's film Pushma. Hardik Pandya on Wednesday took to his Instagram handle to share a video of him dancing to the song 'Srivalli' from Allu Arjun's 'Pushpa' with his maternal grandmother. Hardik also captioned the cute video, he wrote, "Hamari Apni Pushpa Nani"
While having fun on their terrace, the two try to recreate Allu Arjun's signature 'Srivalli' step. Hardik Pandya's maternal grandmother grabs everyone's attention as she can be seen enjoying the steps like no one else.
Allu Arjun posted a lovely message in the comment section. He said, "So sweet. My love and respect for her. Heart touching video." Hardik's wife and actress Natasa Stankovic Pandya wrote, "With the cutest, red heart emoji."
There is no doubt that Allu Arjun's 'Pushpa: The Rise' fever has stunned not only the nation but also eminent personalities across the world. Celebrities across the globe have been posting videos as they try to fit into the world of 'Pushpa' while they try to recreate Allu Arjun's signature steps from the film.
On Tuesday, Australian cricketer David Warner posted a few videos in which he is trying to capture the ongoing 'Pushpa' frenzy. Warner also posted a funny video showing himself in some iconic scenes of 'Pushpa: The Rise' instead of Allu Arjun.
.