IPL 2022 PlayOffs With victory GT has double advantage can get 2 chances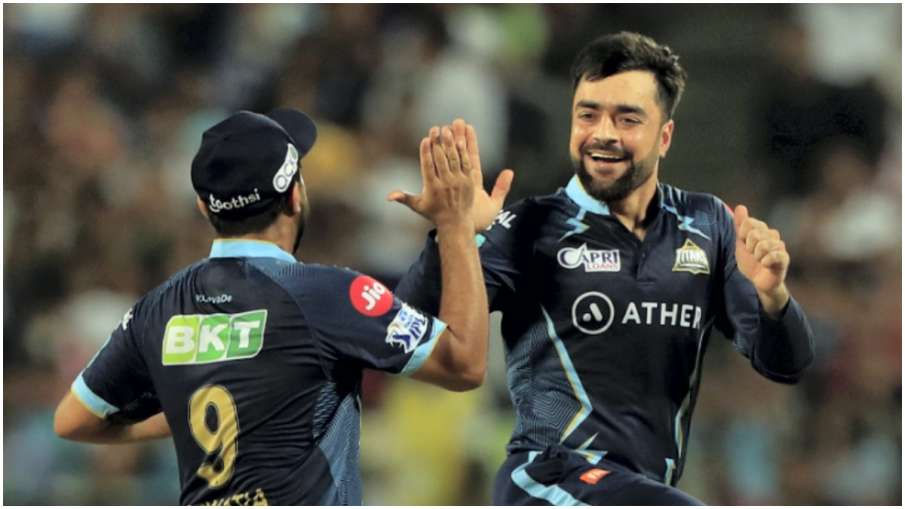 Highlights
Gujarat Titans again number one in IPL 2022 with 18 points
GT beat LSG badly by a huge margin of 62 runs
LSG will still have to wait to reach the playoffs
IPL qualification scenarios: The team of Gujarat Titans, participating for the first time in IPL 2022, performed amazingly today. Under the captaincy of Hardik Pandya, Gujarat Titans has become the first team to reach the playoffs of the 15th season of IPL. Even before today's match, it was certain that whichever team wins will qualify for the playoffs. But now Lucknow Super Giants will have to wait for one more match to go to the playoffs. There are still two more matches left for Lucknow Super Giants and Gujarat Titans. The special thing is that Gujarat Titans has now reached number one in the points table. That is, now it has also been confirmed that Gujarat Titans will end the league stage at number one or two. This means that now the team will get two chances to go to the final. The team will get a chance to play in the qualifiers.
Gujarat Titans team won even after small score
Let us inform that after opener Shubman Gill's half-century, Rashid Khan's bowlers became the first team to qualify for the playoffs by defeating Lucknow Super Giants by 62 runs in a one-sided match between the top two teams of the Gujarat Titans points table. . Chasing a target of 145 runs in this match between the two newest IPL teams, the team of Super Giants were bundled out for 82 runs in 13.5 overs, which also broke the team's four consecutive winning streak. The team lost its last six wickets for just 21 runs. This can explain why the LSG team could not chase down the small score.
Gujarat Lions also qualified
The interesting thing is that today the team of Gujarat Titans has become the first team to go to the playoffs, this is its first season. Earlier in the year 2016, when Gujarat Lions team played in IPL, that year Gujarat Lions also became the first team to go to playoff. Although this team did not win the IPL trophy even after performing well that year. It has to be seen whether the team of Gujarat Titans will be able to win the title or not.
,