IPL 2022 Who will become the captain of CSK after MS Dhoni Virender Sehwag told the shocking name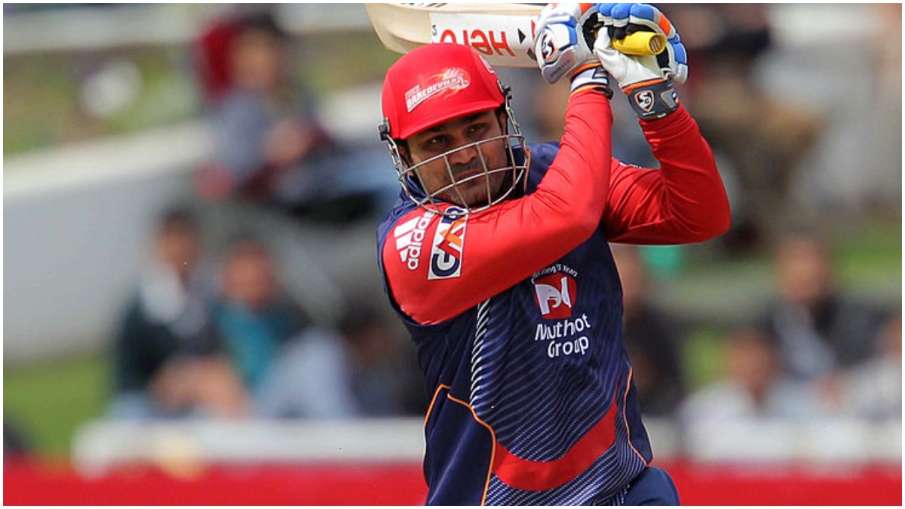 Highlights
Dhoni left CSK's captaincy just before IPL 2022
After Dhoni, Ravindra Jadeja was made the new captain of CSK
In the middle of IPL, Ravindra Jadeja left the captaincy, Dhoni got the command
Ravindra Jadeja was made the new captain after MS Dhoni had left the captaincy of Chennai Super Kings just before IPL 2022. But under the captaincy of Ravindra Jadeja, CSK could not perform well and the team was defeated continuously, after which Ravindra Jadeja himself left the captaincy and MS Dhoni again made the captain. In such a situation, it is believed that MS Dhoni can be seen playing in the IPL for one to two more years, but after that who will become the captain of CSK. Due to this, the name of some player keeps coming up continuously. Now the former captain and opener of the Indian team, Virender Sehwag has also taken a name, who can take over the captaincy of CSK in future, although the name that Virender Sehwag has taken is shocking.
Virender Sehwag feels that CSK opener Ruturaj Gaikwad could be the captain of Chennai Super Kings. Virender Sehwag has said that if Ruturaj Gaikwad performs well for the next three to four years, he can become the captain. He says that Ruturaj Gaikwad has all the qualities of MS Dhoni, except luck. Talking to Cricbuzz, Virender Sehwag said that Ruturaj Gaikwad captains Maharashtra. At the same time, he is also quite calm with his behavior. Sehwag said that even if Gaikwad hits a century, it does not seem that he has scored so many runs. Even when he gets out for zero, he still looks like this. He remains calm even after scoring a hundred and getting out for zero. In such a situation, all the qualities are seen in him as a captain.
Former captain Virender Sehwag said that any player can have a good season, but now that he plays well for three to four seasons, he can be someone who can take over the captaincy of the team after Dhoni. He also said that he can only give his opinion. The final decision is for the CSK management to take. Let us tell you that the season of IPL 2021 went well for Ruturaj Gaikwad, but after that he got out early in the first few matches of this year, but after that he is now playing big innings. He had also scored 99 runs in one match against Sunrisers Hyderabad, but he missed out on one run to complete his century. So far Ruturaj Gaikwad has played 12 matches, in which he has scored 313 runs at an average of 26.08.
,