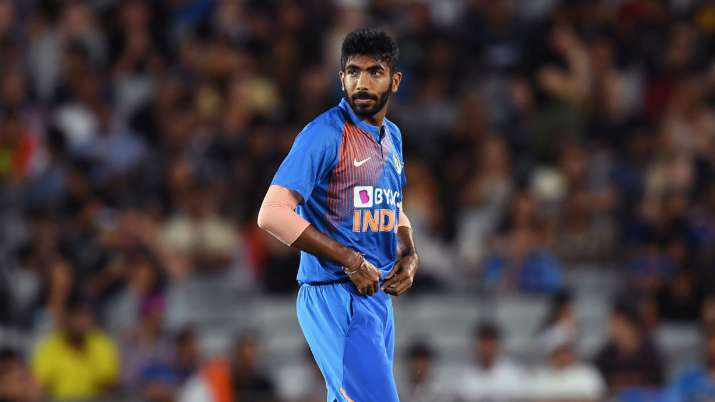 Jasprit Bumrah said this about the World Cup 2023 to be held in India
The ODI World Cup is to be played in India next year i.e. in 2023. Team India's vice-captain Jasprit Bumrah says that it will be very important for the team to maintain the vision for this mega tournament. India has to play a three-match ODI series against South Africa from January 19 and it is believed that Team India will start preparing for the ODI World Cup from this series.
Bumrah said in a virtual press conference on Monday, "To know in which direction we have to go before the 2023 World Cup, we have to have a vision, the preparation of which will have to start in advance. We will try to give equal opportunity to all So, I think it will be very important to maintain a vision."
Bumrah said, "It will be given importance to give importance to each series and try to see what we can do in that situation. But it is really important to have a vision and we will try to establish that."
Jasprit Bumrah's big statement, ready to become the captain of the Test team
Talking about his approach to 50-over matches after playing the Test series, Bumrah commented, "You have to move on. It's a different format of the game. The pace of the game varies and the load on the body is also less. We have to focus on the things that we have to do."
He further added, "As a bowler you have to assess quickly for the team and play with variety. That is the change I am looking forward to make. Going with a new mindset and contributing to it." I look forward to doing it."
Bumrah felt that no one in the team had to change the nature of his game. Rohit Sharma has been named the white-ball captain in place of Virat Kohli, but KL Rahul has been handed the responsibility as he is unavailable due to injury.
The pacer said, "I can't speak for everyone. But I can say for myself that it doesn't really matter. We are all here to help each other and I think that is what all the players think." are."
He said, "Everyone understands the changes happening in the team and has played enough cricket to understand that this is how change happens and that is how you move on. Everyone in the team is very positive and there is a lot to contribute. Quite curious."
The 28-year-old said pacer Mohammad Siraj, who suffered an injury in the second Test, should be fit and well for the ODI series.
He continued, "I think he is fine. He has been practicing with us. So, I don't see any problem. Hopefully everything will be as it seems."
(With IANS Inputs)
!function (f, b, e, v, n, t, s) {
if (f.fbq)
return;
n = f.fbq = function () {
n.callMethod ? n.callMethod.apply(n, arguments) : n.queue.push(arguments);
};
if (!f._fbq)
f._fbq = n;
n.push = n;
n.loaded = !0;
n.version = '2.0';
n.queue = [];
t = b.createElement(e);
t.async = !0;
t.src = v;
s = b.getElementsByTagName(e)[0];
s.parentNode.insertBefore(t, s);
}(window, document, 'script', '//connect.facebook.net/en_US/fbevents.js');
fbq('init', '1684841475119151');
fbq('track', "PageView"); ,