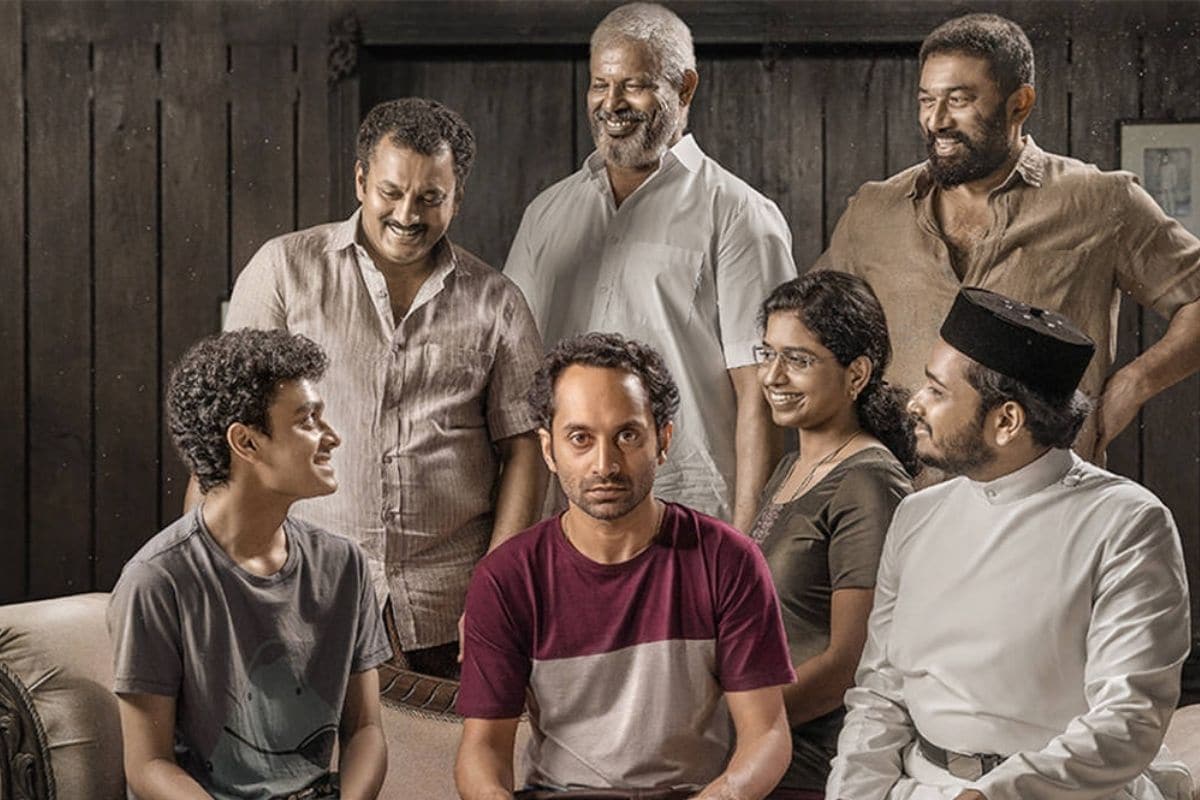 Joji Review:
The lack of stories in films has been felt for many years. All the producers and directors keep looking for a story for themselves that will bring a guarantee of success for them. In the beginning of films, stories were picked up from mythological texts, historical tales, epics and plays and films were made on them. India's first indigenous film 'Raja Harishchandra' was also based on such a legend. Gradually filmmakers searched for new writers, but in the more than 100 year history of films, the author whose stories have been used, misused and misused is the English writer – William Shakespeare. So many films have been made on the plays written by him that it is difficult to calculate. 'Romeo Juliet', the story of love between two famous families, 'Othello' jealous of his beautiful wife, 'Hamlet' jealous of his mother's lover after the death of his father, or the girls who change their characters Wali 'As You Like It' or 'Comedy of Errors', the story of the twin brothers of the boss-servant. There are many films that are made again and again, and some part of the story seems to be influenced by Shakespeare's writings.
In Hindi films, Vishal Bhardwaj has made films like Maqbool (Macbeth), Omkara (Othello) and Haider (Hamlet). Vishal's Baba i.e. our favorite Gulzar Sahab had made an angoor film on 'Comedy of Errors'. How many films have been made on Romeo and Juliet – from Qayamat Se Qayamat Tak to Goliyon Ki Rasleela: Ramleela. Some Tamil and Telugu directors have also adapted Shakespeare's plays into films, but the recently released Malayalam film 'Joji' has left all these behind, putting a new look of Macbeth in front of the audience. This movie released on Amazon Prime Video is awesome and it should be seen.
In the story of Macbeth, the king's general Macbeth wins the battle and is prophesied to become king. These things do not affect Macbeth, but Macbeth's wife takes this matter seriously and she forces Macbeth to kill the king and take his throne. Macbeth, blind in love, kills the king and takes over the throne himself. After becoming king, Macbeth starts to eliminate his enemies. During this, Macbeth's wife begins to hate herself for what she has done. Macbeth is also troubled by his deteriorating mental condition. While eliminating the enemies, he is killed in a battle. The original story of this play was what happens to a warrior because of the greed for power and an ambitious life partner.
The main character in the Malayalam film Joji is Joji (Fahad Fossil) who lives with his father Kutappan (Sunny PN). Joji's two elder brothers, Jomon (Baburaj) and Jason (J Mundakayam), also live in the same house. The father leads a very disciplined life, takes care of the entire property and also has complete control over the household expenses. Jomon is divorced and his son Poppy also lives with him. There seems to be some special relationship between middle brother Jason's wife Binsi (Unnimaya Prasad) and Joji. Joji is inactive and doesn't do anything. In an accident, Kutappan suffers a heart attack and suffers paralysis. Binsi, fed up with her father-in-law's strict discipline and miserliness, keeps asking Joji to do something. Joji, taking advantage of the opportunity, kills his father by giving him wrong medicines. After some time the eldest brother Jomon becomes suspicious of Joji, then Joji kills his elder brother with his nephew's airgun. When asked by the middle brother, Joji starts narrating the tales directly, but because of the airgun pellets found in Jomon's body, Joji is caught by the police. Joji tries to commit suicide and is eventually forced to spend the rest of his life in bed like a living corpse.
It is strange to imagine the story of a king in any part of Kerala's Kottayam, but the acid test of author Shyam Pushkaran's own writing has been rewarded in the last few years, 'Joji'. Malayalam films have been known for novelty in the story. Shyam is one of the few screenwriters at the peak of this innovation. He has been awarded the National Film Award for the screenplay of his film Maheshinte Pratikaram. He has written many films for Fahad Faasil and all of them have become very popular. Dilish Pothan was the director of Maheshinte Pratikaram and Dilish is also the director of Joji.
Shyam and Dilish have also made another film 'Thodimuthaloom Drsakshiyam' in which Fahad was also the lead actor and it has also won the National Award for Best Malayalam Film and about 4 dozen other awards. Joji is his darkest film till date. Not a single relationship is normal in the film. Discipline dear father, divorced elder son, middle son's wife's unintentional relationship with youngest son, youngest son's failure and thinking of different schemes to make money, killing his own father and elder brother. Seeing this, one has to think for once that nothing has changed between the characters of Shakespeare 500 earlier and the people of today. The animalistic tendencies that were there earlier are still present today. The hunger for power and money, however, remains the same. In such a situation, one wants to salute the imagination of that writer.
The producers of the film are Fahad, Dilish and Shyam. All three like each other's techniques of working. Fahad finds writers and directors who get him to do different types of work and Dilish and Shyam find an actor who has nothing to do with the length of the role, who has no fear of his character being negative. No and he doesn't care about his image. Those who watch Malayalam movies can say this with the claim that they like Fahad Faasil very much, but it is difficult to say in which character he likes. Fahad's range of acting is so wide that it is not possible for any actor of today to compete with him. Perhaps Irrfan had such a huge range in Hindi films. Fahad always brings something new to each of his characters. Sometimes a mannerism, sometimes he will change his build, sometimes he will experiment with clothes so that the onlookers cannot form a definite image of Fahad. To have water in acting is to be successful. In the role of father Kutappan, Sunny PN has played the role of a zamindar kind of domineering person. In a character above 70, conscious of his body, keeping track of every penny, despite paralysis, he gave life in the character of giving a check of thousand rupees to his son for expenses. Rest of the characters are perfect in their place. Everyone's work is impeccable. This is the ability of the author.
Music by Justin Varghese has done wonders. The arrival of music in some scenes gives the feeling of the arrival of another character. Kerala is a specimen of natural beauty and only one camera is needed to bring its beauty on screen. Shiju Khalid's camera gives a seriousness to the whole scene, especially when Fahad is seen smoking a cigarette on the banks of the canal or fishing the well in the backyard of the house.
Joji, worth watching. There is a kind of tribute to William Shakespeare, which is completely different from the Indian films made till now. There is nothing more to enjoy watching the mysterious story of Macbeth in a totally unique way in the lush green areas of Kerala.
Read Hindi News online and watch Live TV News18 on Hindi website. Know news related to country and abroad and your state, Bollywood, sports world, business.
.