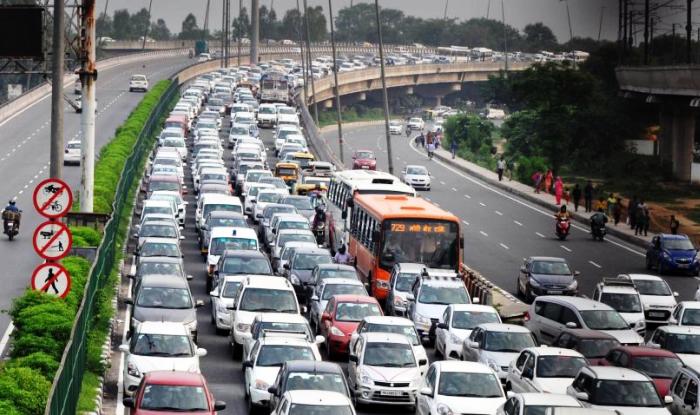 New Launches, Robust Demand Push May Passenger Car Sales up 20
New Delhi, June 12: New models coupled with higher disposable income accelerated the pick-up of domestic passenger cars' sales by 19.64 per cent in May. Also Read – Nissan Launches Magnite Subcompact SUV In India, Prices Start At Rs 4.99 Lakh
According to the data furnished by the Society of Indian Automobile Manufacturers (SIAM), 199,479 passenger cars were sold in May as compared to 166,732 in the corresponding month of 2017. Also Read – Rides in Times of Corona: Uber to Install Safety Screens in 20,000 Premier Sedans After Fitting Similar Cockpits in 8000 Cars For Safer Rides
The off-take of other sub-segments of passenger vehicle category such as utility vehicles rose by 17.53 per cent during the month to 82,086 units while sales of vans zoomed by 29.54 per cent to 19,673 units. Also Read – Army Imposes Restrictions on CSD Car Purchase, Veterans Unhappy
Consequently, the SIAM data revealed that overall domestic passenger vehicle sales edged higher by 19.65 per cent in May to 301,238 units from 251,764 units in the corresponding period in 2017.
"Domestic passenger vehicle (PV) registered stellar 19.7 per cent growth in May 2018, supported by new launches by OEMs like Honda (Amaze), Toyota (Yaris) and Ford (Freestyle) and subsequent impact on inventory stocking by dealers, said Ashish Modani, Co-Head, Corporate Ratings, ICRA.
"Wholesale volume growth will moderate in coming months, once dealer inventory gets replenished with recently launched models. ICRA expects 8-9 per cent growth for domestic PV industry during FY2019.
Besides, the industry data disclosed that sales of overall commercial vehicles zoomed by 43.06 per cent to 76,478 units in May. The segment is a key indicator of economic activity.
The sales of three-wheelers accelerated by 51.97 per cent to 54,809 units during the month.
In addition, overall sales of two-wheelers, which include scooters, motorcycles and mopeds, climbed by 9.19 per cent to 1,850,093 units.
As per the data, total sales of the Indian automobile sector rose by 12.13 per cent during May 2018 to 2,282,618 units across segments and categories.
The overall exports of vehicles across categories also edged higher by 23.84 per cent to 398,789 units last month.
$(document).ready(function()
$('#commentbtn').on("click",function()
(function(d, s, id)
var js, fjs d.getElementsByTagName(s)[0]
if (d.getElementById(id))
js d.createElement(s) js.id id
js.src "https://connect.facebook.net/en_US/all.js#xfbml1&ampappId178196885542208"
fjs.parentNode.insertBefore(js, fjs)
}(document, 'script', 'facebook-jssdk'))
$(".cmntbox").toggle()
})
})
.