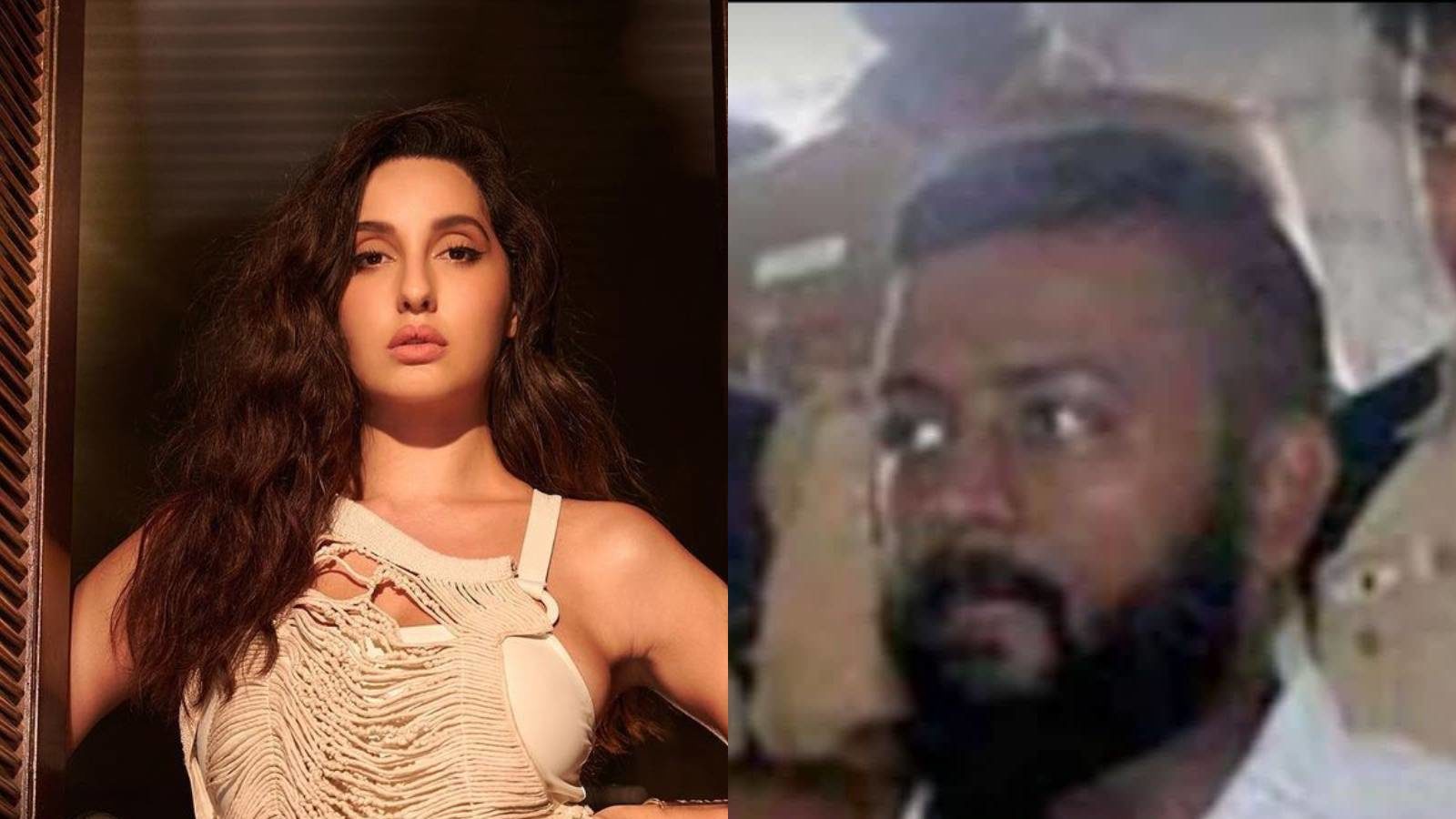 Nora fatehi conman sukesh chandrashekhar chats leak jacqueline fernandez
actress Jacqueline Fernandez (Jacqueline Fernandez Sukesh Chandrashekhar Deal) has been embroiled in controversies for the past several days regarding her relationship with thug Sukesh Chandrashekhar. Every day new information is coming out in this matter. The name of Bollywood actress and dancer Nora Fatehi has also been associated with Sukesh. Nora is also accused of taking expensive gifts and luxury items from Sukesh. Meanwhile, the chat of Nora Fatehi and Sukesh Chandrashekhar has surfaced. In this chat, Sukesh is talking about giving expensive gifts to Nora.
At the same time, Nora Fatehi is also talking about accepting the gift of Sukesh. The chat between Nora-Sukesh has been accessed by India Today. According to his report, Chandrashekhar also gave gifts and luxury gifts to Nora Fatehi. In the leaked chat, Chandrashekhar had asked Nora if she liked the Range Rover car. To this Nora replied, "Yes, it is a good rough use car. It's cute, it's a statement car." Then he replied, "I will give you more options."
In another chat, Sukesh Chandrashekhar wrote to Nora Fatehi Sukesh Chandrashekhar Chats, "If you can talk for a minute then I will be glad and I will appreciate you for that. I hope you or your agency are not wondering why this gift has been given. I want to clarify that this is not given for any kind of purpose, but because when you like a person, you give them a gift. I am doing this only because of this, nothing else."
83 Tax Free: Ranveer Singh's '83' became tax free in this state, now you will be able to watch the film in theaters for less money
Sukesh is lodged in Tihar Jail
The ED has questioned both Nora Fatehi and Jacqueline Fernandez several times. ED is interrogating people linked to Sukesh in a money laundering case of Rs 200 crore. Chandrashekhar is currently in Tihar Jail. During the interrogation of thug Sukesh, the ED has made another allegation on Jacqueline. He says that he transferred money to the sister of Jacqueline Fernandez Sister Geraldine living in America. But Jacqueline has not told the truth about this to the ED in her submission.
So many million dollars given to Jacqueline's sister
Sukesh Chandrashekhar, arrested on charges of money laundering of Rs 200 crore, told the ED during interrogation that he transferred $ 1 lakh 80 thousand to Geraldine, Jacqueline's sister living in America, while Jacqueline claimed $1 lakh 50 thousand. Was. The tapes and audio clips of Chandrashekhar's interrogation by the ED are now accessed by News18.
Read Hindi News see more online Live TV News18 Hindi website. Know related to country and abroad and your state, Bollywood, sports world, business News in Hindi. Us Facebook, Twitter, Instagram and Telegram Follow on.
Tags: Jacqueline Fernandez, Nora Fatehi, Sukesh Chandrasekhar
.