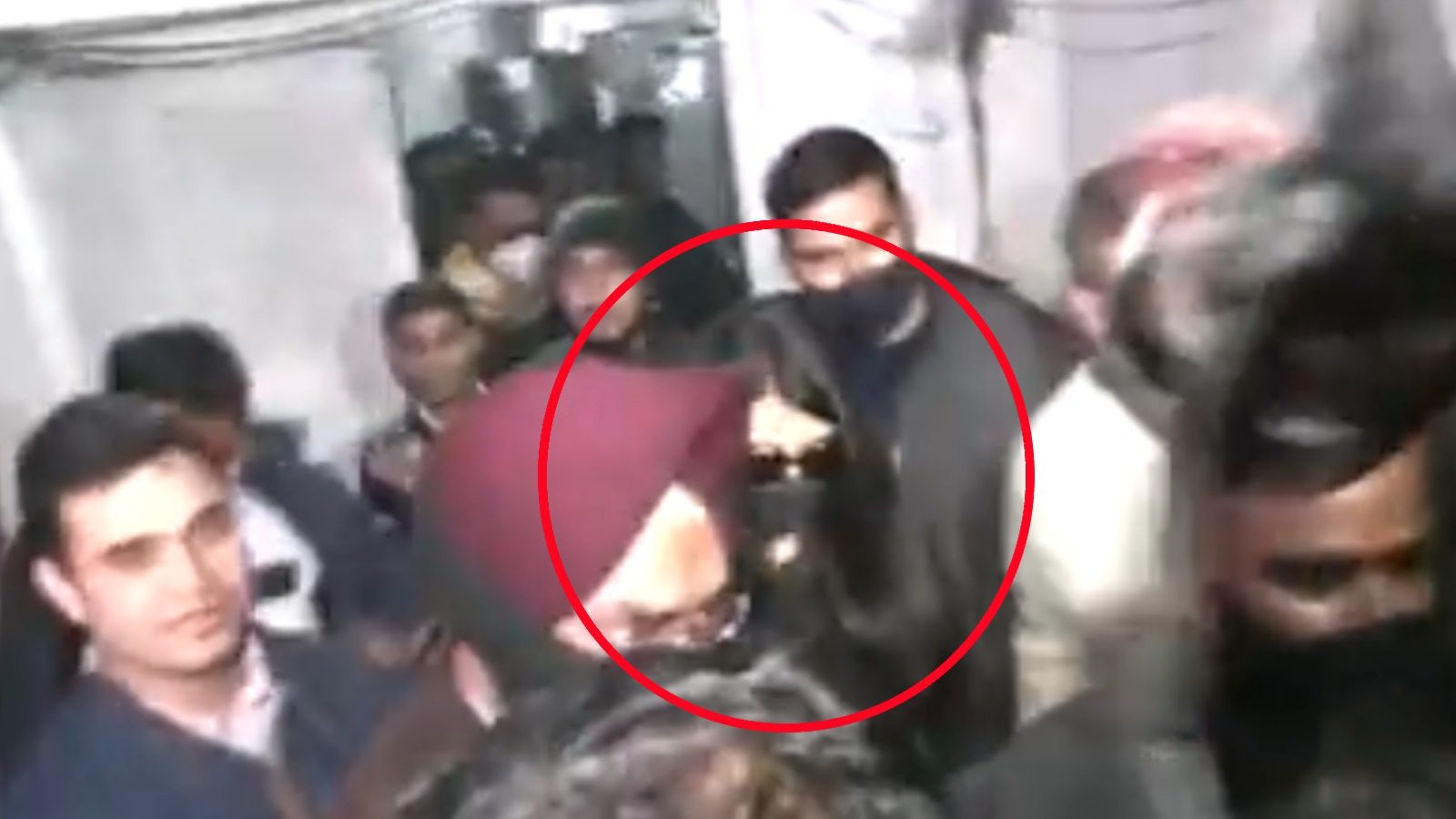 Panama Papers leak case Aishwarya Rai Bachchan walks out of ED office Watch VIDEO EntPKS
Panama Papers leak case: Aishwarya Rai Bachchan was summoned today (Monday) by the Enforcement Directorate (ED) in a case related to the 2016 'Panama Papers' leak episode. At the same time, Aishwarya appeared before the ED in Delhi on Monday for questioning. Actor Amitabh Bachchan's daughter-in-law Aishwarya Rai was questioned by the ED under the provisions of the Foreign Exchange Management Act (FEMA). At the same time, just a while back, Aishwarya was seen coming out of the ED office.
News agency ANI has tweeted a video, in which Aishwarya Rai Bachchan ED is seen walking out of the office. The case pertains to the investigation in 2016 by the Washington-based International Consortium of Investigative Journalists (ICIJ) into the records of Panamanian law firm Mossack Fonseca, known as the 'Panama Papers'. In this, the names of many world leaders and celebrities were revealed, who had allegedly deposited money abroad in companies outside the country. Some of these are said to have valid foreign accounts.
#WATCH Delhi | Aishwarya Rai Bachchan leaves from Enforcement Directorate office. She was summoned by ED in connection with the Panama Papers case. pic.twitter.com/zqxJlR7iPT

– ANI (@ANI) December 20, 2021
Names of about 500 people of India are included.
Cases of tax evasion were brought to the fore in this disclosure. In 2016, 11.5 crore tax documents of a Panama law firm were leaked in the UK. In this the names of big personalities from all over the world were revealed. It includes the names of about 500 people of India. The name of the Bachchan family is also in these names.
Amitabh and Aishwarya were made directors of companies
According to media reports, Amitabh Bachchan was made the director of 4 companies, out of which three were in the Bahamas while one was in the Virgin Islands. These companies were formed in the year 1993. The capital of these companies was between 5 thousand to 50 thousand dollars, but these companies were doing business of those ships, which were worth crores. Aishwarya Rai Bachchan was also made the director of the company in Amik Partners Private Limited of Virgin Islands. However, after some time he was made a shareholder of the company. Apart from Aishwarya in this company, father K Rai, mother Vrinda Rai and brother Aditya Rai were also his partners in the company. This company was formed in the year 2005, which was closed after three years.
Read Hindi News see more online Live TV News18 Hindi website. Know related to country and abroad and your state, Bollywood, sports world, business News in Hindi. Us Facebook, Twitter, Instagram and Telegram Follow on.
Tags: Aishwarya rai, Aishwarya rai bachchan, ED
.