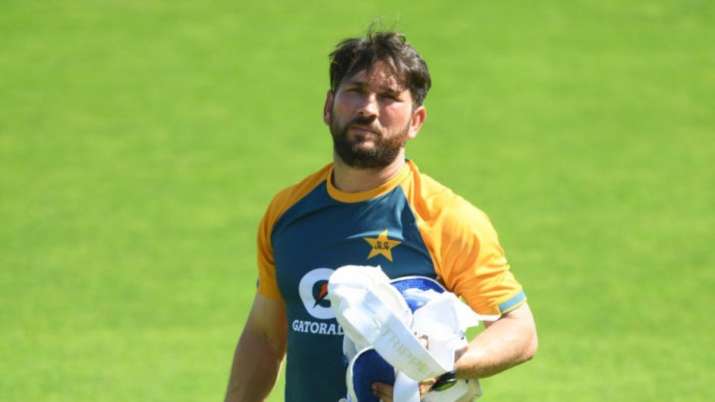 Ramiz Raja gave a big statement, said – Yasir Shah defamed Pakistan cricket – Yasir Shah brought bad name to Pakistan Cricket: Ramiz Raja
Highlights
Yasir helped his friend when he knew he had raped his 14 year old niece
Yasir and his friend Farhan are missing and police are still looking for them in this case
I don't know what is the truth of this matter but it is a fact that such headlines are not good for Pakistan cricket- Rameez
Pakistan Cricket Board (PCB) chairman Rameez Raja on Wednesday said the scandal involving Test leg-spinner Yasir Shah has brought a bad name to Pakistan cricket. Two days ago, a couple had lodged an FIR at the Shalimar police station in Islamabad, in which Yasir Shah is also named.
The couple has alleged that the cricketer helped his friend even though he knew he had raped their 14-year-old niece and made a video of her.
Rameez said at the press conference on Wednesday, "There is no doubt that Yasir is an international cricketer and we train and educate these players that their role is that of the ambassador of the game and they should know with whom and with whom. When should we behave?
The FIR states that when the husband and wife went to Yasir for help, he laughed them away, made fun of the whole incident, threatened to kill them and their niece. Also said that he would use his influence to drag them to the court.
Yasir and his friend Farhan are missing and the police are still looking for them in this case. "I don't know what is the truth of the matter but the fact is that such headlines are not good for Pakistan cricket and especially at a time when good times are returning to Pakistan cricket," the PCB chairman said.
IPL: Former wicket-keeper batsman Vijay Dahiya appointed assistant coach of Lucknow franchise
Rameez said all contracted players, including Yasir, are regularly reminded of their responsibilities as ambassadors of the game and how to behave in public.
(With PTI Inputs)
!function (f, b, e, v, n, t, s) {
if (f.fbq)
return;
n = f.fbq = function () {
n.callMethod ? n.callMethod.apply(n, arguments) : n.queue.push(arguments);
};
if (!f._fbq)
f._fbq = n;
n.push = n;
n.loaded = !0;
n.version = '2.0';
n.queue = [];
t = b.createElement(e);
t.async = !0;
t.src = v;
s = b.getElementsByTagName(e)[0];
s.parentNode.insertBefore(t, s);
}(window, document, 'script', '//connect.facebook.net/en_US/fbevents.js');
fbq('init', '1684841475119151');
fbq('track', "PageView"); ,