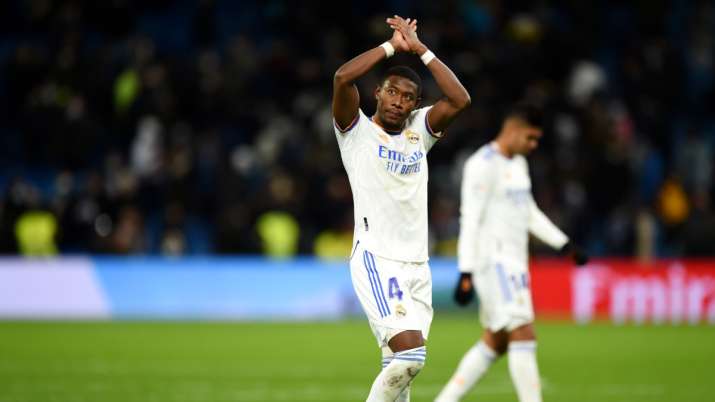 Real Madrid's troubles increased, two more important players infected with Covid
Spanish football club Real Madrid's troubles are not taking its name. The team's star defender David Alaba and midfielder Isco Alarcon have also been found infected with Kovid-19. With this, the number of players infected with this disease in the club has increased to eight.
The club's troubles have increased significantly after defender David Alaba was infected ahead of a very important match against Athletic Bilbao on Wednesday. Manager Carlon Achilotti can replace Alaba with Nacho in the team. Luca Modric, Marco Asensio, Rodrigo, Gareth Bale, Marcelo and goalkeeper Andrey Lunin are already out of the squad after testing positive. None of these players will be available for the match against Athletic Bilbao in the Spanish Football League La Liga.
At the same time, Bilbao will also play without four players. In which Spain national team's main goalkeeper Unai Simone and defender Inigo Martínez are included.
!function (f, b, e, v, n, t, s) {
if (f.fbq)
return;
n = f.fbq = function () {
n.callMethod ? n.callMethod.apply(n, arguments) : n.queue.push(arguments);
};
if (!f._fbq)
f._fbq = n;
n.push = n;
n.loaded = !0;
n.version = '2.0';
n.queue = [];
t = b.createElement(e);
t.async = !0;
t.src = v;
s = b.getElementsByTagName(e)[0];
s.parentNode.insertBefore(t, s);
}(window, document, 'script', '//connect.facebook.net/en_US/fbevents.js');
fbq('init', '1684841475119151');
fbq('track', "PageView"); ,