New Delhi: Shahrukh Khan is celebrating his 56th birthday today. On this occasion, his fans around the world are giving him special wishes on his birthday. Shahrukh Khan is the king of Bollywood. Since 1992, Shahrukh Khan is continuously active in Bollywood and is entertaining the audience by doing films one after the other. Shahrukh Khan is not only a good actor but also a wonderful person and gentleman. Even after being such a big personality, he looks absolutely friendly with fans or media. King Khan lives a 'larger than life' life but is often seen low profile on Twitter or in public events.
Another biggest feature of Shahrukh Khan is his sense of humour. Shahrukh Khan has shown with his wit on many occasions that no other star in Bollywood has a sense of humor like him. They stop talking to people many times jokingly.
Reminds Mandira Bedi…
During IPL, Mandira Bedi asked Shahrukh Khan, 'Won't Shilpa Shetty (Rajasthan Royals) and Preity Zinta (Kings XI Punjab) ruin their relationship with you if they are rivals?' Shahrukh Khan's answer on this surprised everyone. He had said, 'I don't think Mandira, look I have started her career and I have started your career as much as I remember.'
Shahrukh Khan is continuously active in Bollywood since 1992. (file photo)
Big statement was given on wife Gauri…
Shahrukh Khan gave a big statement in an interview about his wife Gauri Khan. He had said, 'If I want, I can say that my wife cooks for me, but it is not so. He never learned to cook but he has more than one cook. Whenever I fail as a father or husband, toys and diamonds always come in handy.
When Shahrukh was not an actor…
Shahrukh Khan had said in an event, 'The only time I do not act is when I am sleeping. I don't act for four hours a night and I miss myself as an actor. You won't believe what I do when I take a bath.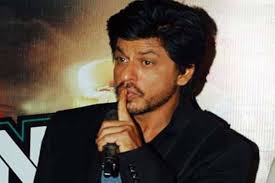 Shahrukh Khan is known for his wit. (file photo)
When Karan Johar was silenced
Once in 'Koffee with Karan', Karan Johar questioned Shahrukh Khan for posing nude. He had asked, 'Will you pose nude if someone gives you a billion dollars?' To this Shahrukh Khan replied, 'I can be ready for much less money than this.'
Shahrukh considers himself the best
Shahrukh Khan considers himself the best. He was asked at an event why he always calls himself the best. On this he said, 'If I doubt this fact, then no one else will believe me that I am the best. Yes I am the best.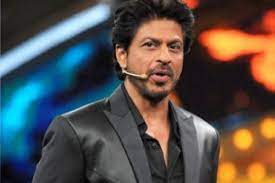 On the birthday of Shahrukh Khan, a large crowd of fans gathers outside his house 'Mannat'. (file photo)
When answered on sexuality
Shahrukh Khan has once been questioned by a reporter on his sexuality. Reporter asked Shahrukh Khan, 'Are you bisexual?'? To this Shahrukh Khan did not reply, 'No, I am tri-sexual, I keep trying.'
How to treat heroine..
When Shahrukh Khan became a father, he was asked whether becoming a father had affected his acting skills. To this Shahrukh Khan replied, 'Yes, I treat my heroine like a child now. I pick them up, cuddle and call them baby too.
Read Hindi News Online Watch More Live TV News18 on Hindi website. Know related to country and abroad and your state, Bollywood, sports world, business News in Hindi.
.