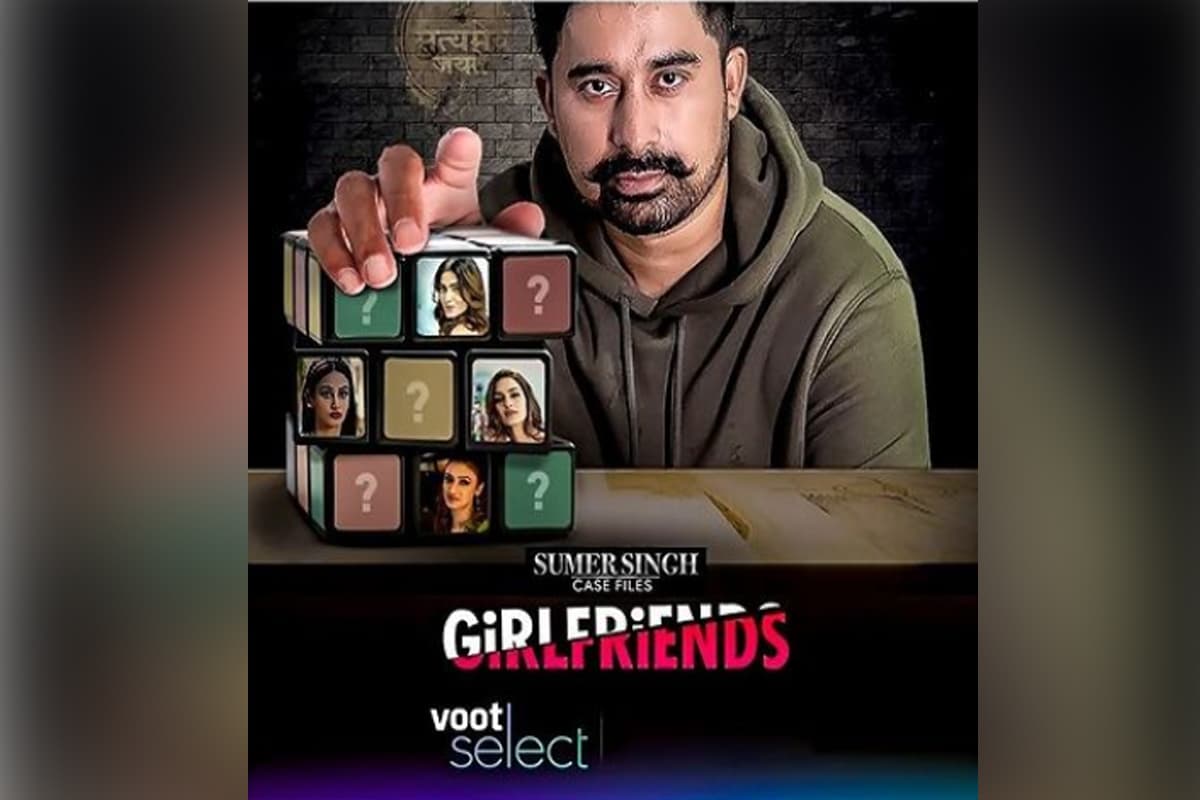 Sumer Singh Case Files Review :
If you want to watch any good web series about a tough cop so far, then you can watch the 2nd season of 'Sumer Singh Case Files' on Voot. Everyone is doing work from home, so this is a thrilling web series which is completely in Hindi, in Indian environment and its speed is also fine. After having dinner, you can watch it in your bedroom. The Sumer Singh case file, as the name suggests, is the story of the case files handled by ACP Sumer Singh. The first season is divided into 13 episodes of 22 minutes each. This season's case file is that of Kaushiki.
The writer of this season is Namit Sharma who has been working in TV for many years and Shantanu Srivastava whose film "Badhaai Ho" was very successful. The concept of Sumer Singh Case Files is strong but the authors miss a bit in capitalizing it properly. The web series of 13 episodes became a bit long and ACP Sumer Singh did not shoot any arrow in this entire series, while the entire series has been created in his name. The story is of 5 such friends who live in Ahmedabad, but the actions are done by the people of Mumbai. Money has to come from somewhere and 5 friends do not seem to be doing anything other than rioting and partying.
Everyone is from different backgrounds and lives are different, but how do we meet everyday, it is not understood. Every friend has a story, a secret and this secret is understood by the audience when a new friend "Kaushiki" enters. After this, the equations between all the friends start changing and a moment comes that Kaushiki disappears from a party of these friends. ACP Sumer Singh is called to solve the case, who, without doing any special effort, keeps the layers of this case open. The guilty are punished. Kaushiki also comes back alive.
Rannvijay Singha (ACP Sumer Singh), Sayani Gupta (Kaushiki), Omkar Kapoor (Ankush Patel aka Maggie) and Namit Das (DK) are in the lead roles. There was a lot of potential in the story. So far, no murder mystery or thriller web series has been made in Hindi with a police officer in the center, so it was thought that it would definitely be strong, but when you make a new recipe by taking out a little part of many foreign web series, then the taste have to compromise. Sumer Singh does not even come till half the series is out, Kaushiki looks confused throughout the series, we do not allow friends like DK to enter the house, but this small friend, with the intention of making laughs, does not tell anything except cheap jokes. Two girls are also in this gang who consider small clothes and missing morals as their jewels. The boy living in a hostel is part of this gang who keeps trying to do "I will adjust anywhere" without talking.
Rannvijay's personality certainly looks like a tough cop but he still considers himself a college senior by doing Roadies and Splitsvilla. He has a lot to learn in acting. Sayani Ghosh has been doing many such roles. The face and eyes are expressive but get killed in the selection of the role. Omkar Kapoor and Chhichhore Namit Das are complete misfits. Unhappy with the expectations of his millionaire father, Omkar wants to do drugs with a local gangster, and looks very strange. Time has been wasted on the rest of the characters and their acting is also mediocre.
The first season is directed by Suparna Varma who continues to do unsuccessful Indianisations of Hollywood stories and films. Can't believe this is the same Suparn Verma who directed the web series "The Family Man" with Manoj Bajpayee. His talent has not come out in Kaushiki and the web series has become poor. The second season of ACP Sumer Singh Case Files "Girl Friends" is a bit better in terms of storyline and Rannvijay has appeared in the entire series, in all 8 episodes. This time the writer Namit Sharma himself is present in the director's chair.
ACP Sumer Singh gets transferred to Delhi and he also gets a great girlfriend. This girl friend has some girlfriends. There are definitely some problems and some secrets in the life of all these girl friends. Like the first season, this season also the heroine goes missing. Sumer gets to solve the story of every member of the girlfriend gang while solving many small sub-plots to solve this case. This is the specialty of this season. The drama in every girlfriend's story is not to be believed, but like the first season, this too is a story made up of a mixture of stories from foreign web series.
ACP Sumer Singh opens the raw letters of everyone one by one and many stories like the habit of not deleting old mobile photos and videos, same boyfriend between two friends, drug business, rave party, murder of tourists come to the fore. . There is a new twist in every episode and interest too but the author has made a mix of stories and then spread the fruit raita. It takes a lot of time to comprehend the story, small anecdotes distract the viewer from the original story.
Rannvijay has got more role this time and it is fun to see Swanand Kirkire as DCP. Rest of the characters are useless as they will take a lot of time to learn acting and even from the glamor point of view, there are better candidates in the industry than them. We have seen Karishma Sharma many times in Kapil Sharma's show and have done small roles in Super 30 / Ujda Chaman / Pyaar Ka Punchnama 2. The role in this series is big but the acting is weak. Not to mention the rest of the girlfriends. In a small role, Siddhartha of Roadies and Big Boss has acted well but he also loses his breath till the climax arrives.
Both seasons of Sumer Singh Case Files are available on Voot. An attempt has been made to make both the seasons thriller. The characters shown in both the seasons are nowhere to be seen near us, so they are not trusted. A good idea to do Hollywood style writing, rotted in the dungeon. You can see if you want to watch some Hindi thriller.
Read Hindi News online and watch Live TV News18 on Hindi website. Know news related to country and abroad and your state, Bollywood, sports world, business.
.