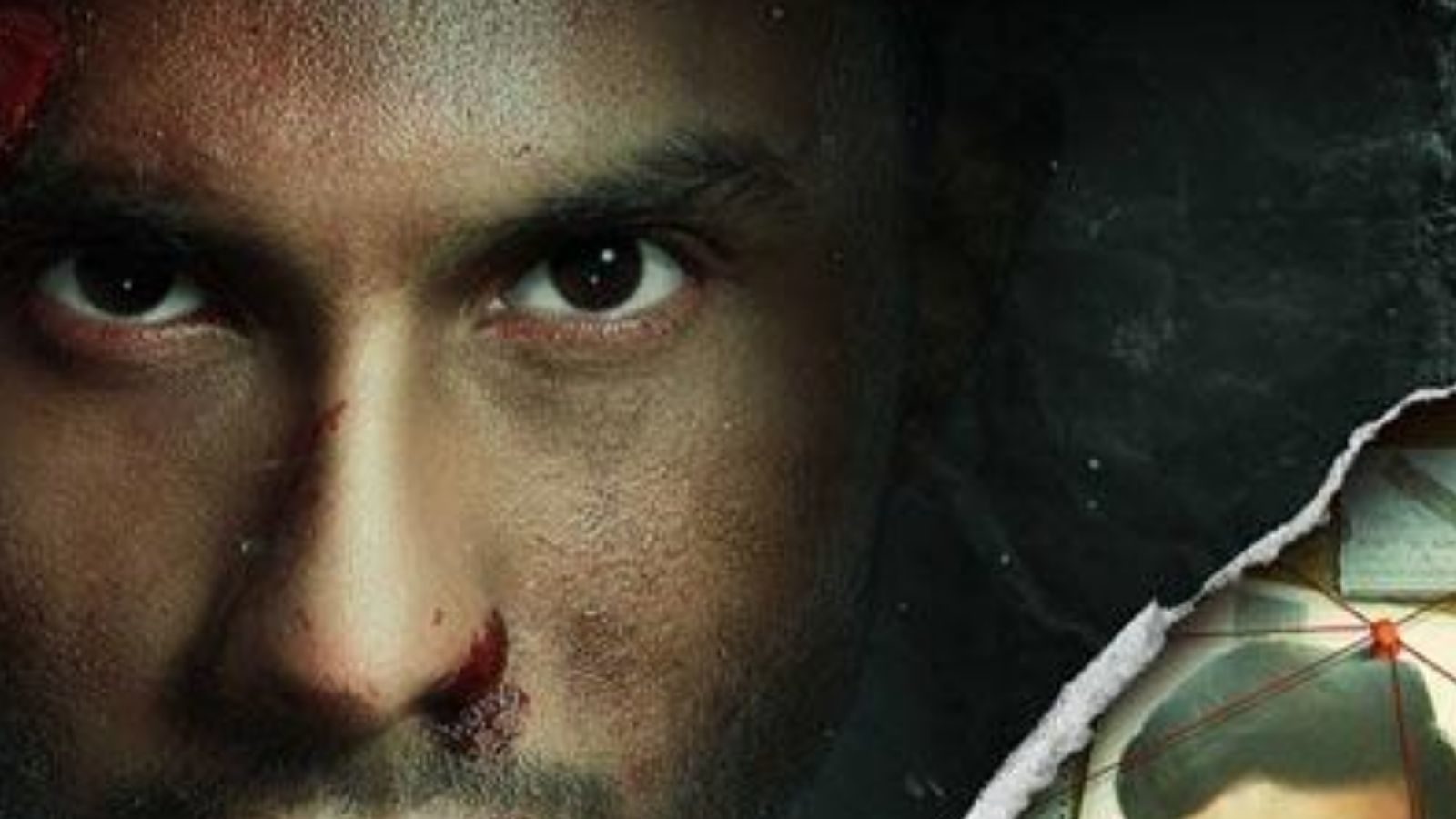 The Whistleblower Review How is this web series not banned yet ss
OTT platform Sony Liv had shown a web series named Scam 1992 on the book of investigative journalist Sucheta Dalal which was based on the life of notorious stock broker Harshad Mehta. After this, a web series called Maharani was allegedly influenced by the lives of Lalu Prasad Yadav and Rabri Devi. Both the web series were very successful and the series of stories influenced by real life has now arrived on the big scam "Vyapam" of Madhya Pradesh. This horrific scam involving more than 13 competitive exams and police recruitment resulted in more than 2000 arrests and over 100 deaths, of which close to 40-50 deaths occurred under mysterious circumstances during investigation. The new web series "The Whistleblower" is not such that it seems shocking, but the way the hard work is shown to be confused with the best writing, this web series is a great fiction version of the truth.
The Madhya Pradesh government had formed an autonomous body, the Professional Examination Board (Vyapam), whose job was to conduct entrance tests for educational institutions and government jobs in the state. Since 1990, there have been complaints of corruption in Vyapam regarding examinations. Be it the medical entrance test or the examination of recruitment in many government jobs like police constable or food inspector, in many ways ineligible students were passed in the examination in different ways so that they could get admission or job. In return, a huge amount was collected from all of them. There were some special methods of this – sending someone else to take the examination, openly copying in the examination center, leaving the answer sheets blank in the examination so that the correct answers can be filled in at the time of checking or providing correct answers to the questions asked. Although this scam was going on for decades but since the first FIR was registered in the year 2000, so many layers have come out in this case and its spread has been so wide that the Police, Special Investigation Team, High Court and Supreme Court also have to get to the bottom of it. Just got failure. Many ministers of Madhya Pradesh, their secretaries and personal staff, government officials, employees of Vyapam, staff members of colleges and universities, politicians, contractors and many consummate conspirators were involved in this. The name of the son of the Governor of Madhya Pradesh was also found to be involved and he died mysteriously during the investigation. In its investigation, many journalists and witnesses died, whose secrets could never be uncovered and many people disappeared, fled and it is said that they also went abroad. The Vyapam scam is one of the worst scams in the country as at least 500 unqualified persons became doctors and thousands of people got government jobs.
Ajay Monga has written The Whistleblower. This is the same Ajay Monga who accused Shahrukh Khan's company of stealing his story in the film Om Shanti Om. Ajay has done serious research on this subject. Shivang Monga is with him in writing the screenplay and Devang Gandhi in writing the dialogues. The writing can go well as it depicts the whole scam happening and also gives importance to each character with the help of parallel drama stories. It's definitely not like Harshad Mehta's "Scam 1992" but nothing is wrong with it and the filmy feel has been kept to a minimum. Some characters do come across as flailing and fake characters, but their hangover does not last much. Where the dialogues in scams were harsh in 1992 and the characters became much larger than life, the characters in The Whistleblower are lifted from ordinary life. It is to be commended that Ajay and his team keep every episode tied and where it becomes unwieldy, the writers soon get it back on track. The interpersonal stories of the characters are also linked to the original story, so the central track always plays right. The dialogues of Bhopali style will be very much liked. The entire series has been shot in Bhopal and people familiar with the city will be happy to see the locality and buildings of their choice.
The protagonist of The Whistleblower is Ritwik Bhowmik. Not very experienced but don't let it take you. Acted with a lot of confidence. His moves are influenced by Hollywood actor Jim Carrey and hence the uncharacteristic comedy. Looking at this series, it can be said that in the hands of the right director, Rithvik will soon be in the category of good actors on OTT platforms. They represent that generation who do not take even the biggest accident, mistake, crime or despicable act seriously. Ritwik is perfect in the character of a young man who has gone ahead saying "Yes to ho gaya na kya ho gaya, will not happen". Ravi Kishan is with him. Ravi Kishan has once again done wonders in a negative role. In between, he starts being over the top but his dialogues are so easy that he keeps on becoming fake and filmy villain. Strong role and strong acting. Sachin Khedkar and Sonal Kulkarni keep their separate identity in the world of Marathi plays and films. Although he does less work in Hindi, but in The Whistleblower, he has shown what is called ease. Sometime back in Ram Madhvani's film, another Marathi actress playing the role of channel boss was Amrita Subhash who turned out to be a very chauvinistic, consummate and cruel kind of boss who can stoop to any extent for the sake of herself and the channel. On the contrary, Sonali has played a very modest character and her ingenuity is reflected in her dialogues. In the character of policeman Rupesh Singh, Bhagwan Tiwari is very fierce. After their arrival, a shower of abuses starts pouring in on the screen. It hurts a little but the character itself is that of a corrupt cop. Rest of the actors like Ankita Sharma and Riddhi Kakkar have done their job well. The actor who has impressed after Rithvik is Ashish Verma who has been seen in supporting roles for a long time. In this, he has acted according to the character and has been very successful.
Ketan Sodha's music is amazing. Ketan has composed background music for many films and web series like Luka Chuppi, Stree, Roohi, The Family Man. His father Mr. Kishore Sodha has been working as a trumpet player in films for many decades and has performed his art with every major musician. Ketan has inherited music and he shows this every time with his work. In this series also he has presented many shades of music. The theme music also sounds a bit scary. Stanley Muda's cinematography is amazing. Every single frame and its lighting has been amazing. In this series, there is a feeling of unknown fear in every scene, even if it is a romantic scene. The editor of the series is Dev Raj Jadhav, whose first web series is this, but before this he has edited many films like Badhaai Ho, Tevar, Fukrey Returns. The pace of the series has been maintained. Somewhere it deviates from the story but then returns to the original track.
In the end, it was about director Manoj Pillai. More steps have been taken for web series from the world of advertising. Have done a great job. Manoj has a good understanding of scene lighting, however, he will have to work hard on how he can improve the scene and how the characters can be brought into action. Most of the time the characters are sitting. If you have a good grip on camera movement, then every scene can be filmed like an action scene. Manoj's debut as a director of a web series is strong. Influenced by the stories of Vyapam scam, a film came out Halaal which is different from this web series but may look better. He can also be seen. For now, watch The Whistleblower. It is possible that the story may not look new, but it has been made honestly. The way in which the real events have been kept in the series by slightly twisting the names of the characters, this question definitely comes to mind that why it has not been banned till now.
detailed rating
| | | |
| --- | --- | --- |
| Story | : | |
| screenpl | : | |
| direction | : | |
| music | : | |
Read Hindi News see more online Live TV News18 Hindi website. Know related to country and abroad and your state, Bollywood, sports world, business News in Hindi. Us Facebook, Twitter, Instagram and Telegram Follow on.
Tags: Film review, Ravi Kishan
.