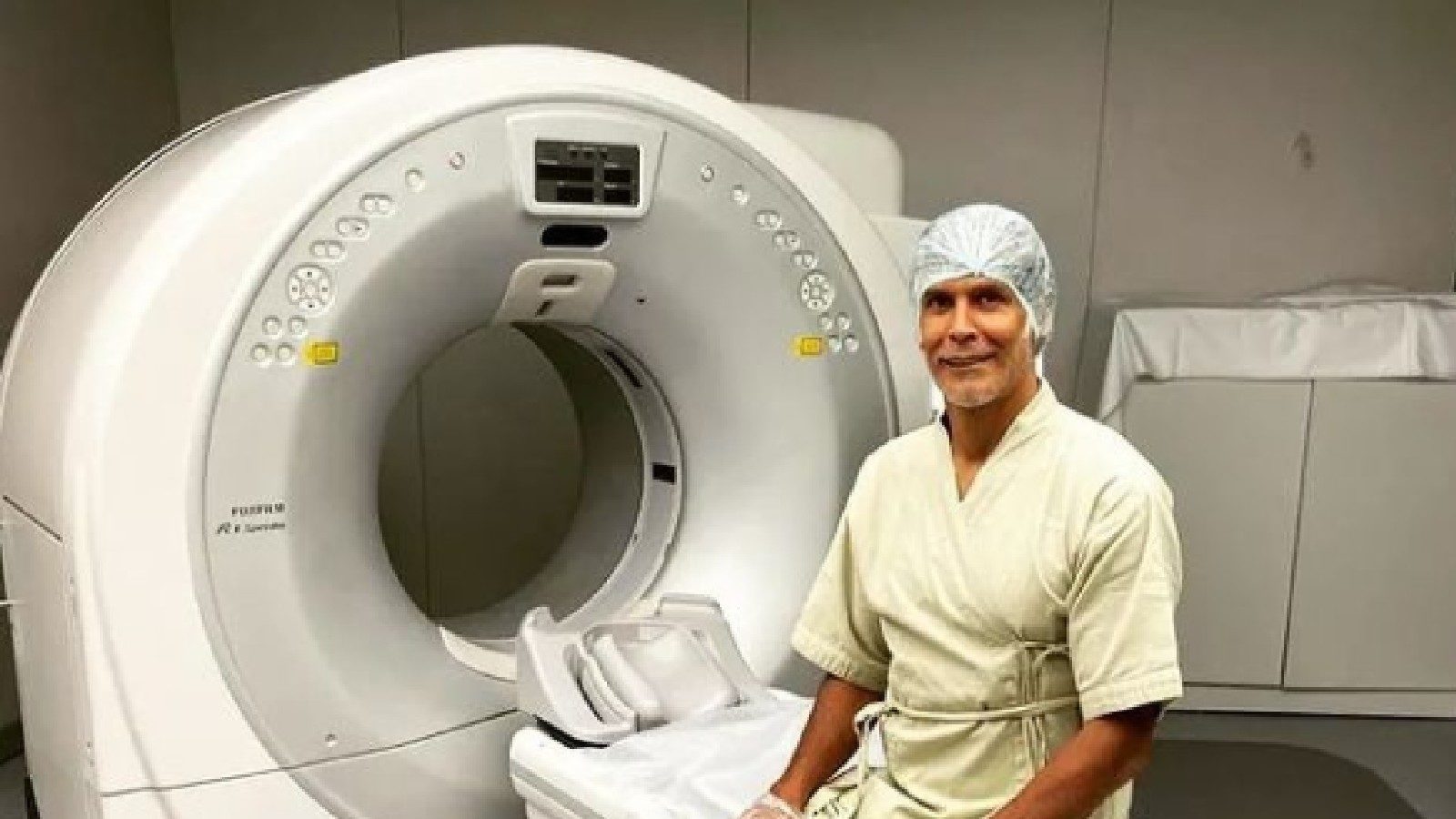 Mumbai: Bollywood actor and model Milind Soman is always in the discussion about his fitness. Actors have become an inspiration to many. Milind keeps surprising his fans by sharing photos and videos of tough workouts. Even at the age of 55, Milind is super fit and healthy. Recently, Milind Soman shared pictures of his routine checkup on social media. By sharing photos, the actor gave some such advice, about which he is now getting trolled a lot.
on social media Milind Soman Troll Netizens have called the post irresponsible. Milind has shared a picture of himself in hospital clothes on Instagram. In the picture, he is seen sitting on the bed before getting the CT scan done. As usual, a smile is visible on Milind's face while posing for the camera. Milind Soman posted the photo and advised his fans to get CT scan done while giving knowledge on normal health checkup. The actor said that getting a CT scan done is a part of routine checkup. Hearing this knowledge of the model, the fans got furious and started trolling them. View post here.
Netizens have termed the post of Milind Soman as irresponsible. credit: @MilindSoman instagram
Milind Soman wrote in his post, 'Getting CT scan done at @nurahealthscreeningindia in Bangalore, got blockage checked etc. Everything is normal. Regular checkups as recommended by qualified doctors are important, but what you do in between screenings is even more important. Regular good habits, along with food, exercise, sleep and stress management, can help ensure that each screening reflects normal body function, regardless of your age." Many people have trolled Milind by commenting on the post.
One user commented and wrote, 'CT scan is not a part of routine check-up. This is an expensive procedure with its own side effects depending on which scan is being done. Please don't give such advice.' Another wrote, 'Don't get CT scan done without reason, please don't advise such things. It is very harmful.' Another wrote, 'CT scan is not used for sir screening. You stop giving such knowledge.'
Read Hindi News online and watch Live TV News18 on Hindi website. Know news related to country and abroad and your state, Bollywood, sports world, business.
.