When Andrew Symonds ruined his booming career due to alcohol addiction and controversies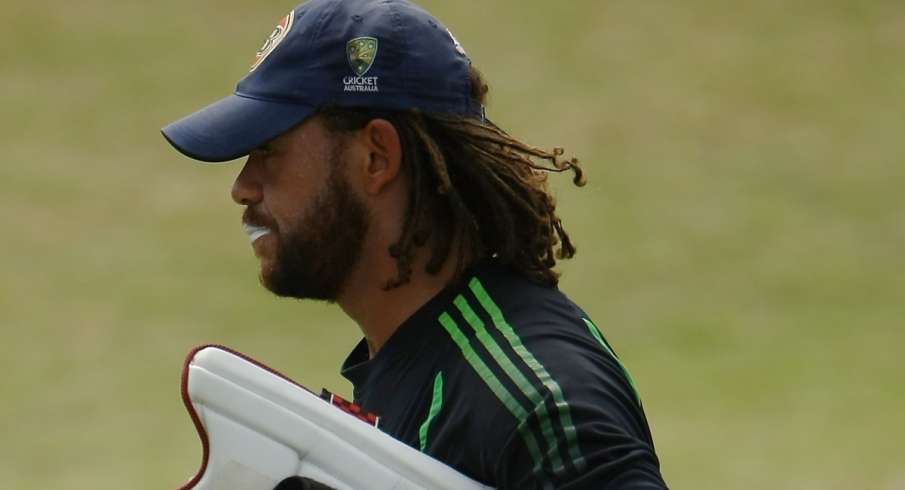 Australian all-rounder Andrew Symonds died in a car accident. There is a wave of mourning in Australian cricket after his death. Symonds was one of the best all-rounders of his time. That's why he became a regular member of the Kangaroo team but he himself ruined his growing career due to some of his habits.
Symonds appeared in 26 Tests, 198 ODIs and 14 T20 Internationals for Australia. During this he scored 1462 runs in Tests. At the same time, he scored 5088 runs in ODIs and 337 runs in T20s. Apart from this, he also took 165 wickets in all three formats in bowling, but despite this he is more known for his alcohol addiction and on-field controversies.
monkey gate controversy
Apart from his game, Symonds came into limelight when he had a monkeygate brawl with Indian spinner Harbhajan Singh on the field. This incident happened in the 2008 Sydney Test when these two players had an argument. The matter caught fire between the two and Harbhajan was also banned for three Test matches. However, after this Indian bowler got a clean chit, the ban was lifted.
During the Sydney Test, Symonds accused Harbhajan of making racist remarks on him. Symonds believed that Harbhajan called him a monkey. Let us tell you that in Australia, calling someone a monkey is considered a racist comment. Since then this incident is known as Monkeygate.
left the team meeting and went fishing
After Monkey Gate, it was as if Symonds had a special connection with controversies. After this incident, he was dropped from the team due to indiscipline in one case. In fact, he had to attend the meeting in the team regarding the ODI series against Bangladesh, but he did not go there and went fishing.
After this, the Cricket Australia officials dropped him from the team due to indiscipline. This issue also caught a lot of attention at that time.
drunken pub fight
Since 2008, Symonds has been full of difficulties. He was dropped from the T20 World Cup squad for the 2009 T20 World Cup due to issues with Monkey Gate and absence from team meetings. Although Symonds was included in the team in this World Cup played in England earlier and he also went to England but there he spent hours in a club and drank heavily.
After this he also attended a charity dinner while intoxicated. During that time he also behaved in an intoxicated state, after which the captain of the team Ricky Ponting became very angry and he complained to the team officials. The incident was taken very seriously by Cricket Australia and he was shown the way out of the 2009 World squad.
Controversial interview of Symonds
Andrew Symonds came into the limelight when he made objectionable comments about New Zealand's Brendon McCullum and his teammate Matthew Hayden. In a TV interview, Symonds said a lot about McCullum and also used some objectionable words.
Apart from this, he also said in his interview that he used to go to Matthew Hayden's house so that he could see his wife. However, he later said that he had said so in a state of intoxication.
,