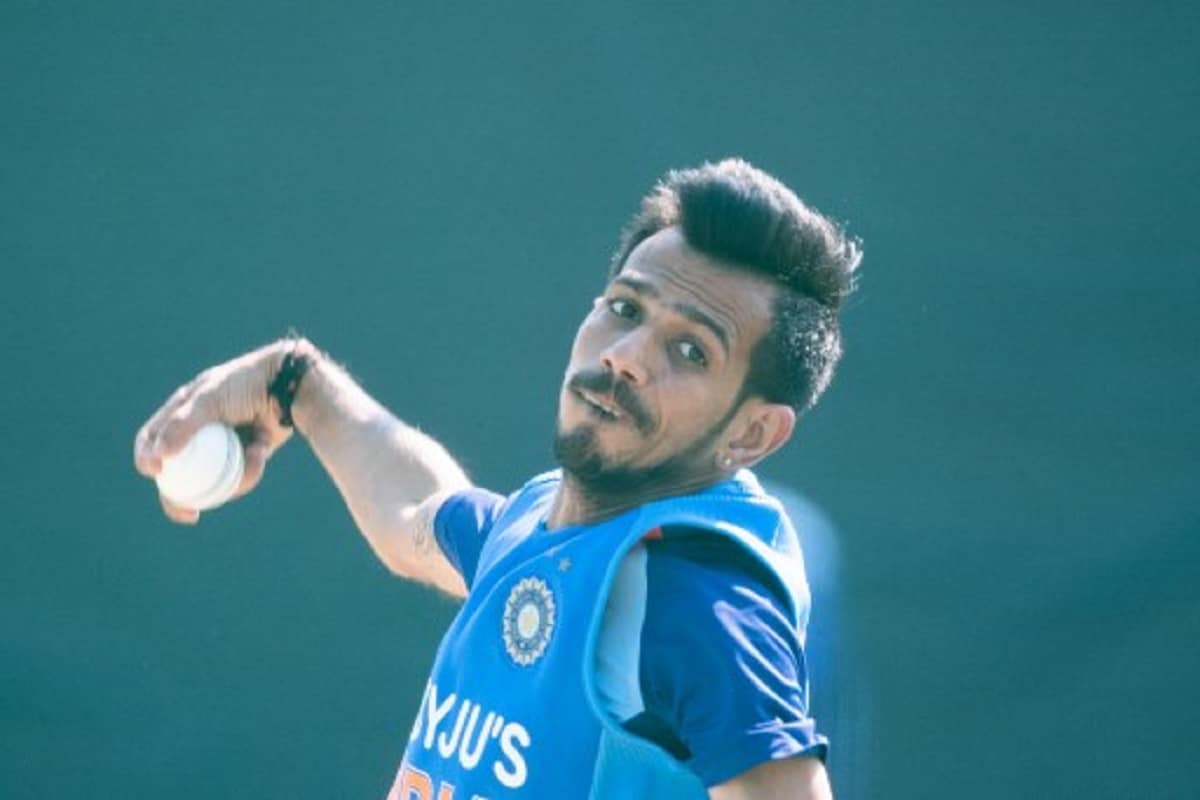 Colombo.
Considering the tough competition for a place in the Indian team, leg-spinner Yuzvendra Chahal wants to make the most of every opportunity to cement his place in the team ahead of the T20 World Cup. Chahal, having performed well during the ongoing limited-overs series against Sri Lanka, has recovered from a poor performance in the postponed Indian Premier League.
Chahal said after India's 38-run win over Sri Lanka in the first T20 that there is definitely a healthy competition. If you have a group of around 30 players then definitely all are good players. All the spinners are doing well. As a spinner you know at least two spinners are ready, who have done well here and in the IPL.
You will get a chance only if you perform well
He said that all I can do is to perform well on every occasion. If you do well, you will get a chance to play and if you don't, then whether it is me or someone else, you will have to sit out. Chahal said that so whenever the ball is in my hand, I do not think about others and only focus on my game. Chahal took one wicket for 19 runs in four overs in the first T20 against Sri Lanka. He told about his daily routine during the lockdown.
He said that when I was not playing, I worked very hard with my bowling coach. I wanted to know why I didn't do well in some matches. That's why I worked on these things during the lockdown. Chahal said that I bowled targeting one wicket. Practiced with my friends where I should bowl. This kind of bowling has been my strong side. Before coming on this tour, I told myself that I can do well.
Take full advantage of lockdown
Chahal said that the more confident he is, the better he performs. He said that I reviewed my bowling during the lockdown, but I did not want to change too much. I spoke to Bharat Arun sir and sat here with Paras Mahambre sir and Rahul Dravid sir and talked about my bowling. I also watched my videos. Chahal said that in the meantime he also spoke to former Indian off-spinner Jayant Yadav.
IND vs SL: India gave a chance to 9 new players, yet 2 youngsters are waiting for their turn
IND vs SL: Prithvi Shaw joins MS Dhoni's unwanted club in his very first T20 match
He said that in the lockdown we could not go on the field due to Kovid, but I got three chances to go on the field in my house and then I practiced with Jayant Yadav, with whom I have been playing since childhood. I bowled to him and discussed it. The main thing is that the more confidence I bowl with, the better I perform.
Read Hindi News online and watch Live TV News18 on Hindi website. Know news related to country and abroad and your state, Bollywood, sports world, business.
.